Luxury Self Catering Holiday Accomodation located on Spain's Lower River Ebro

Open Plan living with amazing 360° Views

Step out of the lounge into the large pool

Full AC and central heating and central feature Log fire

Private Fishing on Spain's River Ebro
Rural Accommodation Located on the River Ebro
We are located just outside the small riverside village of Benifallet halfway between Barcelona and Valencia Spain, where we offer rural and village self-catering holiday and Mindfulness weekend courses from our luxury Farmhouse with pool and hire of our riverside located caravan.
Benifallet and the surrounding area is the "Real Spain", with the sights, smells and sounds of the Mediterranean, plenty of sun, friendly people, fiestas and the lower river Ebro just a weir away from the Mediterranean and the beaches of the Costa Durada. Guests have the choice to relax around El Figueral's pool, fish for catfish and carp on our private fishery, explore the beautiful countryside on foot or bicycle, kayak on the river, wine taste in the Terra Alta or Priorat wine regions or visit the many historic attractions of the area. We have many excellent restaurants and bars where tapas, local delicacies and typical Mediterranean food is served and range from fishing villages, remote rural and town restaurants and bars.
El-Figueral is our luxury farmhouse that we renovated to take full advantage of the Spanish climate. Its open plan theme providing openings to balconies and the swimming pool, it has a spacious fully equipped kitchen included a fully stocked wine cooler with up to 25 bottles of wine that can be purchased, and 3 to 4 bedrooms (depending on the time of year) 3 of which are on-suite and accommodate up to 10 persons. Of course, it's has air conditioning, Central heating and wood burning fires for all year comfort.
 Caravan; Our sun roller caravan with extended canopy is available primarily to anglers wanting to be close to our swims on the river. It has a mains electric, fully equipped galley, lounge (which can be used as a double bed), shower, WC, heating, air conditioning, bunk bed and a large double bed. We cater for up to 5 persons during Spring and Autumn. There is restricted availability during the summer season, so please check with us.
If our style of vacation, our location and our opportunities for a holiday sound of interest, please look at the rest of our site, which expands on the natural beauty, activities, fishing and services our accommodation offers.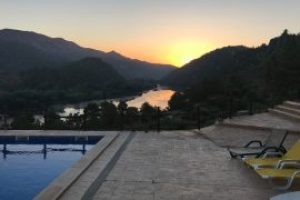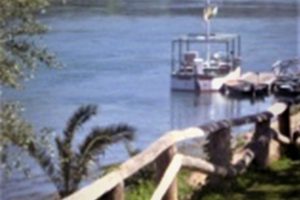 We spent one week at El Figueral in August 2019 and it did not disappointment! The house is beautifully situated in the mountains overlooking the Rio Ebro. The views were absolutely stunning. The location is what makes this property so unique. From almost every room in the house were amazing views. The pool was a winner for both kids and adults. The local village offered a small grocery store, bakery and butchershop. We had a delicious meal at one of the local restaurants. There were 9 of us including 4 children and we all had an amazing time. There were many activities available to us - we fished (equipment was provided by the owners), went on a river boat cruise and also kayaked along the river (a highlight!). David and Angeles were welcoming, gracious hosts and very responsive to our questions and needs. Eloi, their local property manager/helper was friendly and very, very helpful. Eloi helped book our activities. I would highly recommend this property to anybody. It is truly a special place!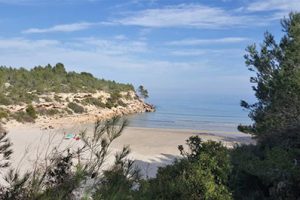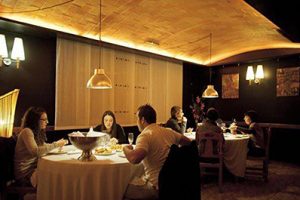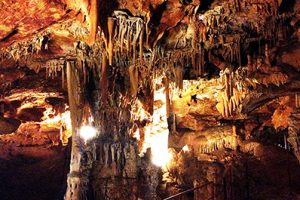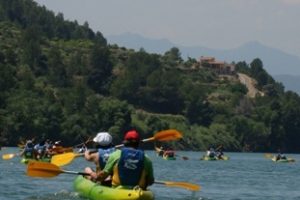 Stunning scenery from a beautiful finca Where we ate: Lunch at mas De Curto,brilliant, a real find, all reviews proved accurate. L'Estany beach, near L'Ametllja, an excellent lunch at the xiringito (beach bar). El retiro, just outside Xerta, a Michelin star restaurant. Incredible food, surroundings and experience. Be very hungry when you go, especially with the tasting menu, and helpful with any dietary changes. L'Ampolla area beach, a light lunch at a taperia called Just Alex. Only been open over a month. But very tasty food. In the village: small bar Catreig, surprisingly very good. Rosa Maria restaurant, again very tasty, The Xiringito restaurant in the village, quality was super. Hotel Pepo, probably the most adventurous of all the village eateries. Again, go hungry for a great experience. Beaches: , L'Estany, near L'Ametllja, longish, clean. One of the many beaches at L'Ampolla, very pretty, blue flag, not too busy. What we did: Eloi got us on to a private tour of Benifallet, an eye-opener, the old church, the old honey mill, tales of Moors, civil wars and river floods. Las cuevas De Benifallet, wonderfully cool inside (18C), compared to 44C outside. The guide was good. Excellent, worth a trip. Benifallet boat trip. It is very informative, the commentary is in Catalan, everything is, but some Spanish and English meant we could understand. Beware of resin leaking wooden seating, it ruins clothes. We spent a couple of hours in Tortosa, the biggest and busiest local town. Quite old, the cathedral is worth a visit. The green way bicycle excursion, electric bikes are on offer. You go past fab scenery and tunnels, thoroughly enjoyable. Kayaking, a great half day experience, breakfast, swim and guide provided. Well worth it. The fruit and honey seller will recommend buying the kayak and boat trip tour together, from the Tourist Office, saves some money. Arriving late Saturday, we had pre ordered some provisions, worth it, as san Juan festival meant no shops were open til Tuesday! The village shops are not numerous, but there's a butcher, gift and a corner shop, Suma, an Aladdin's cave. Had it not been for the heatwave, we might have ventured more, but 46C was overwhelming, so stayed by the beautiful pool, the scenery and the air conditioning! Every other day we BBQ'd. All facilities, suited us very well.The property, and the surrounding land was maintained by Eloi, he volunteered taking us to and from restaurants, there are no taxis. We are v grateful! Thanks to David y Angeles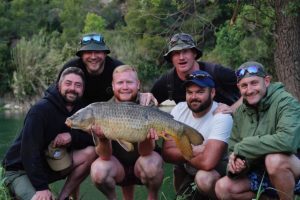 Great venue, great accommodation, great Swimming pool and great fishing, have attached some of the catches from a fantastic week on the Ebro at El Figueral: Dynamite Bait Group May 2019
Dynamite Bait Group May 2019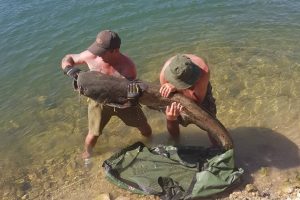 Situated in a remote stunning location with panoramic views over the river Ebro .... However, the highlight was the fishing from the private pegs on the riverbank.... This time the fish were plentiful, Tom and Nick both broke the 100lb barrier with 126lb and 130lb respectively. backed up with several other cats at 68, 49, 45, 39, 36 ... Also, a number of carp were caught best in at 22lb common. Thoroughly enjoyable holiday. Thanks to David and Angeles for their hospitality and a special thanks to the attention and support from Eloi. Many thanks Nick, Tom, Janice, Kelly, Grace and Lauren 23.09.2018 Chris 2019 CA few of the catches from a fantastic week on the Ebro: Dynamite Bait Group May 2019